Post by sirra on Dec 31, 2019 13:02:00 GMT -5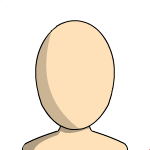 They are just incapable, which is worse. They are bad at management. If these guys were given a proper company, they would bankrupt it in months. You can't expect such retards to maintain any game, be it a MUD or something else. That's the way it is, a loser is a loser. Previous staff was (10+ years ago) perhaps slightly better at it.
There's a difference between a 'bad staffer', a 'bad person' and 'bad at being a person'.
Just to use a few examples.
Halaster: Bad staffer (Average on Arm bell curve), kind've a silly dick, but knew that the point of a MUD was to be entertained, and that he had to be entertaining so people would play with him.
Sanvean: Okay staffer (Good on Arm bell curve). She had a few hilarious quirks given her personal favoritisms, but I think most of us long for the days when the worst scandal on the MUSH was Sanvean doting on Gypsy f-me's and Tuluki bards. She was fundamentally a good person, and a good writer. She brought more to Arm than she took away. Understood narrative tropes and what made a story intriguing. Her biggest failure was that her own creativity out-grew the constraints of the Dark Sun universe, and rather than go off and do her own thing, she helped push the game over the precipice of Arm 2.0.
Nyr: Probably the most dedicated staffer Armageddon has ever had, in terms of someone that took it way too seriously. He understood the game's mechanics and core gameplay loop. But he didn't have any practical or realistic understanding of what managing other people, or building an organization really entailed, beyond a sort've shallow knee-jerk bureaucratic reflex. He became a staffer because he LOVED the game. He loved it SO much, he wanted to control it. He made many bad decisions (such as Arm 2.0, countless others). He was a bad person in the sense that he introduced a level of toxicity and distrust to the game that split the community like nothing I've seen before. He was better at being a person, since he eventually buggered off (after he had broken what he loved and lost interest in it). He groomed a whole generation of staffers (such as Nergal), to basically imitate his worst habits. Absolutely zero interest in the entertainment or satisfaction of others, beyond some kind've weird marketing metric in his head.
Adhira: Okay staffer, in the purely bureaucratic context of hamster on a treadmill request processing. No meaningful creative vision. No meaningful understanding of narrative tropes. No real understanding of even the game's own mechanics. Probably a good, albeit sad person. Basically a cat lady, whose main connection to Armageddon is a place where she can receive a pick me up from the other staff while complaining about her life. No interest in anyone else's entertainment, as she's too concerned with her own problems.
Nessalin: Neckbeard Coder. So whether he's a bad or good staffer doesn't matter, apparently. Objectively a bad person, owing to having never seen a single redeeming or human moment from him, that didn't involve the other person being either A) A girl he was weirdly attracted to or B) Someone that had massaged his ego, either at one of the stupid Arm Con events, or just by joining staff. His every other interaction has only shown he is an arrogant asshole, who isn't half as intelligent as he thinks he is. Has no social skills outside his immediate comfort zone of the strangehold he has exerted on Armageddon staff culture for years. There are many asshole coders in the world, but Nessalin is primarily distinguished by his longevity in poisoning a single, small community and the impossibility of ever escaping him. Armageddon is essentially his personal ant farm, and the sooner one realizes that and bails, the better. There's nothing in this world that is so amusing, as to be worth being under even the token authority of this fat jerkoff. I doubt he can even fathom placing someone else's interest or entertainment above his own, unless it directly benefits him.