Post by pinkerdlu on Apr 22, 2020 10:34:23 GMT -5 The rate of templar PK hasn't significantly changed since I started playong over a decade ago.
Think there is the effect of a noob's looking glass here and honestly ya'll are starting to sound like MAGA hat wearers shouting for YER FREEDUMS up in here.
I agree, I think the whole 'LUIR'S GOT BLOWN UP OMFG' reaction was overblown and silly.
(The removal of content in Armageddon is a legitimate issue/critique but I don't think it wholly applies to this RPT.)
But are you willing to share how this had anything to do with content addition?
In a tangible sense? That goes beyond imaginative theories of how this could lead to powerful, world changing events that may or may not ever come to fruition by the whims of staff?
And yeah, thanks for needlessly letting your shitty political bias seep into your post. It really added a lot.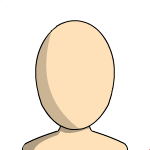 The primary consequence of the Luir's RPT, like every other RPT staff designed to urge players to act/react afterward, is going to end with a lot of players realizing they can't directly do jack shit, and a few sponsored role PCs needing to spend months (if not years) of investment on relatively minor projects. Since sponsored role PCs tend to hoard plot information, non-sponsored roles are going to find they can't indirectly do jack shit through their employers/allies either.
I would not be surprised if, in that environment, players turned to PK to leave an impact on the game before they fuck off from Arm and find a roleplaying community that actually respects its players' intelligence.
Agreed. The
rate
of PK is insignificant in this context. The
impact
of PK and the question of player choice/clans/plots is what matters.
But you put it all perfectly in your post.

There are no competing city-states, no competing PC clans, no real reason to compete for wealth. There have never been any real resources to compete over. I mean, all of the PC conflict in Armageddon at this point is completely fabricated. So people come up with incredibly flimsy reasons to kill each other because that's really one of the only ways they feel like they can have an
impact
on the game world at this point. Staff certainly aren't going to let them change it through
roleplay,
unless they're one of the special few (on staff, former staff or friends with staff) as we've discussed. But thanks for another lights show to keep us busy! IDK. If you're a regular reader of this board and this RPT got you excited/has you excited for the possibilities of
what it could
lead to... I envy your naivety, I guess.